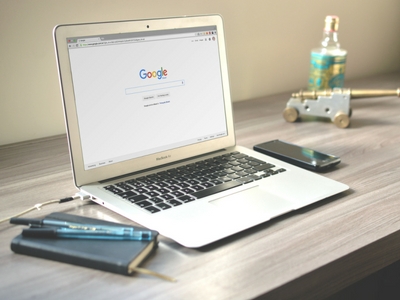 Website Development: Become Your Own Expert
Starting and maintaining a business is challenging enough without the additional financial burden of hiring a web site expert to put your vision on paper. If you are starting your business on a "shoe string budget," hiring someone to take your written materials to type in a basic format, add a few pictures and edit what you tell them periodically may not be sound money management.
It is not necessary to be a computer "wiz" to develop your web site. You do have to know your product or service and be able to follow directions. Even if you have a web site consultant, "hands on" content and presentation development will be your responsibility—the buck still stops with you. Before you hire that web site expert, consider the following information. It may save you money and unnecessary waste of time.
One strategy is to utilize web site packages that provide software to enable you to select the number of pages needed, choose background color schemes, and will include "download" features that will identify various products and services you offer. These packages offer you control over content 24 hours, 7 days per week, as opposed to contracting someone at $450-$600 for initial development then $50-$75 per hour to generate the inevitable changes in content as you grow your business. In addition, most web site consultants include "fine print" detailed costs for adding pictures or changing landscape.
Although you do not have to speak an unfamiliar computer language to master the development of your business web site, you do have to know your product or service and a commitment to marketing and developing your business. Let's take a look at the basics of web site development for a five (5) page site:
What do you want your visitor to see when they visit your site? Begin with "colors" for background and the printed words. Depending on the service or product, it will either be a soft gray background with black or maroon print or black or dark blue background with white print. Others may have pastel colors with soft print. Color selections are based on the product or message.
What information should the visitor see first? The Welcome page should be viewed as the same as the welcome mat at your door. Its content will convey the purpose of your business or service. Your welcome message can be developed using the executive summary section of your business plan. You are introducing the product or service and giving your visitor a brief overview of what they can find on the other pages of your site. You are letting potential customers know they are in the right place.
You have 15 seconds to capture your audience. Not unlike other personal presentations, don't waste time on unnecessary words. Get to the point. Entice them to want to know more. Information on this page, therefore, must be prepared by someone who knows the company and its products or services. Even with a web site consultant, no one can better describe your company than you. The basic facts will come from you. NO passing the buck here.
Who are you? The "About Us" page is your "brag bag" opportunity. This is where you talk about business accomplishments and expertise, awards and recognition. You can also provide a brief overview of yourself (especially if you are promoting consulting services) or background and expertise of any partners or key staff.
What are you selling? The product or Service page. Here is your sales pitch opportunity page. Describe how your product or service will be useful to your target market. Why is it unique? Who will it help? Why should they purchase it? This page, more than any other, will be fine tuned on a regular basis in the beginning. Wording, pictures, headings, etc. may need to be adjusted and revised as you develop and grow your business. For this reason alone, control over your web site should be a paramount consideration. Pictures are worth thousands of dollars.
Investing in an inexpensive digital camera is worth the effort and cost. Your ability to take pictures of your product and download to your site provides immeasurable savings of time, money, and aggravation in the long haul. Even when you turn the web site maintenance over to marketing staff, as your business grows, there is something to be said for a business owner who can not only manage but has basic mastery of its operations.
How can they buy the product or use the service? The Contact and Order Page provides easy access to you or a company representative—essential to business growth. In this fast paced society, people still want to know they can communicate and receive immediate responses to inquiries they may have and gain clarity about the services or products they are purchasing.
This order page can include an Auto Responder (auto responder means providing a section for automated responses to questions. Individuals complete the form on this page, including name and e-mail information. In the comment section, they provide and specific concerns or questions. The message is automatically sent to your e-mail. You can automatically respond). This is a great way to build your customer base and attract new customers while exchanging information and ideas. Including Auto Responders also suggests you care about customer opinions and concerns.
In developing this order page, you can investigate several e-commerce companies that provide merchant accounts so that people can buy immediately. Pay Pal is one free merchant on line service. Your customers identify the product to purchase, can pay through a secured system and you follow up by shipping the orders. There is a charge for the sales transaction. The important consideration is knowledge that you do not have to expend hundreds of dollars in the startup phase to enter the competitive market professionally, ready to serve your market.